This Is Why This Year Will Be The Year Of Pale Grey Light Grey Kitchen Cabinets.
16-09-2023
This Is Why This Year Will Be The Year Of Pale Grey Light Grey Kitchen Cabinets
Introduction:
As we embrace the ever-evolving world of interior design, it's clear that one trend is poised to take center stage this year: pale grey and light grey kitchen cabinets. These subtle and sophisticated shades are gaining popularity for good reason. In this article, we will explore why this year is destined to be the year of pale grey and light grey kitchen cabinets, offering a fresh and timeless perspective on kitchen design.
1. Timeless Elegance:
The allure of pale grey and light grey kitchen cabinets lies in their timeless elegance. These shades exude a sense of sophistication that transcends passing trends. They provide a clean and understated canvas that pairs well with a wide range of design elements, making them a smart choice for both traditional and contemporary kitchens.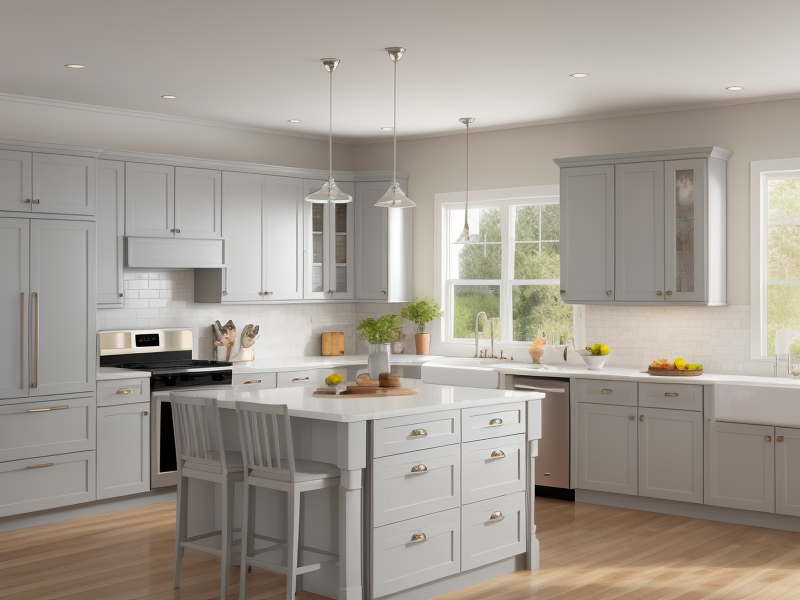 2. Versatility in Design:
Pale grey and light grey cabinets are incredibly versatile, allowing for creative design freedom. They can serve as a neutral backdrop for a variety of countertop materials, backsplash options, and hardware finishes. This adaptability means that you can easily update your kitchen's look without a complete overhaul, keeping your space fresh and inviting.
3. A Soothing Ambiance:
In a world that often feels hectic, pale grey and light grey cabinets offer a calming and soothing ambiance. These soft hues create a tranquil environment in the kitchen, making it a welcoming space for cooking, dining, and gathering. The muted tones promote relaxation and can help reduce stress in the heart of your home.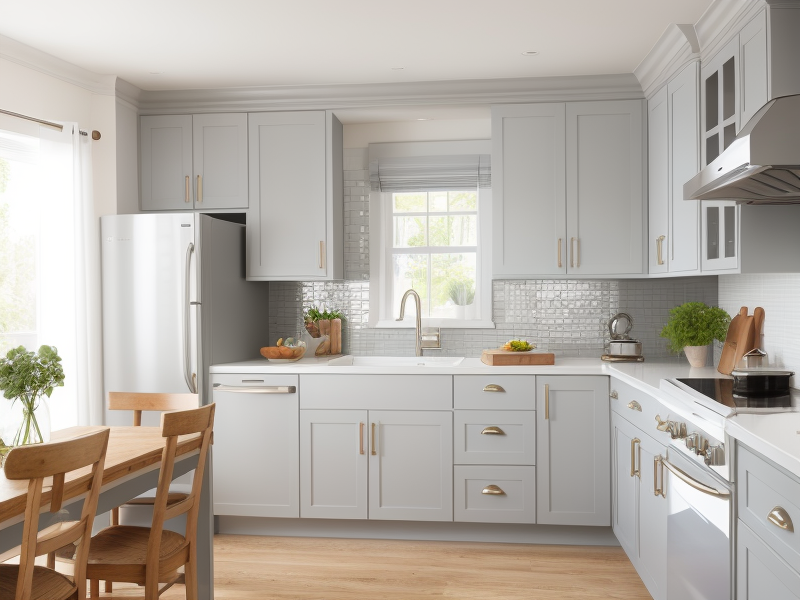 4. Natural Light Enhancement:
Grey cabinets have the unique ability to enhance natural light in your kitchen. Their reflective properties can amplify the effects of sunlight, making the space feel brighter and more open. This quality is particularly beneficial for kitchens with limited windows or natural light sources.
5. Balanced Color Palette:
Pale grey and light grey cabinets are excellent for achieving a balanced color palette. They can be paired with a variety of colors, from soft pastels to bold accents, allowing you to personalize your kitchen's look. This versatility ensures that your kitchen remains on-trend and visually appealing.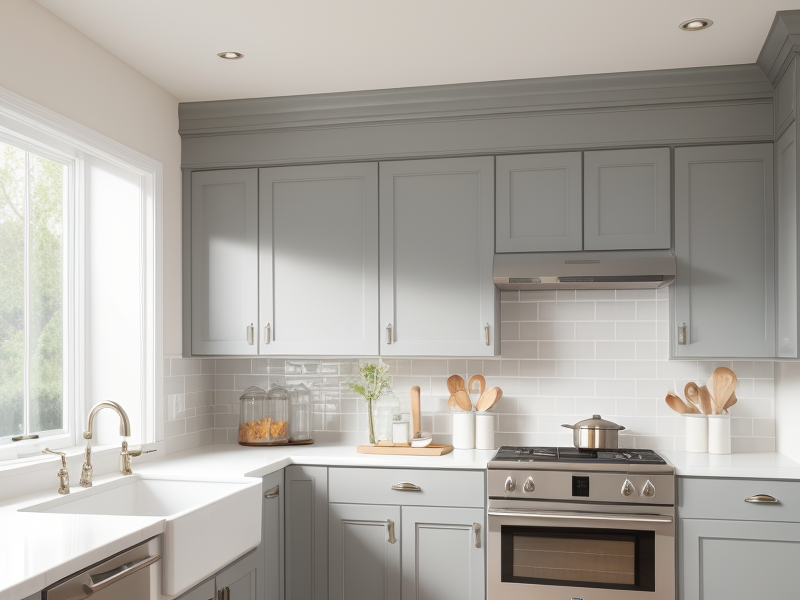 6. Sleek and Modern Aesthetics:
For those who favor modern and sleek aesthetics, pale grey and light grey cabinets are a perfect choice. Their clean lines and minimalistic appeal align seamlessly with contemporary design principles, creating a streamlined and chic kitchen space.
7. Resale Value Boost:
If you're considering selling your home, pale grey and light grey kitchen cabinets can be a selling point. These colors are universally appealing to potential buyers, enhancing your home's resale value. A well-designed grey kitchen can make your property more attractive to a broader audience.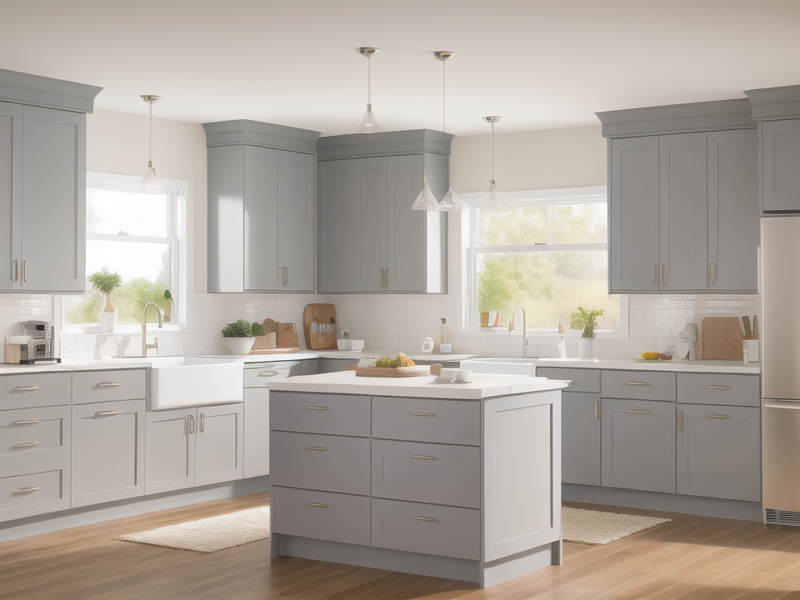 Conclusion:
This year, the design world is embracing the enduring charm of pale grey and light grey kitchen cabinets. Their timeless elegance, versatility, soothing ambiance, natural light enhancement, balanced color palette, modern aesthetics, and resale value-boosting qualities are making them the stars of the kitchen design scene. Whether you're renovating your existing kitchen or planning a new one, consider the understated beauty of pale grey and light grey cabinets. They promise to elevate your kitchen to new heights of sophistication, making this year the year of their well-deserved prominence in kitchen design.
FAQ:
Q: How do I brighten up my light grey kitchen?
A: To brighten a light grey kitchen, consider these tips:
1. White accents: Add white dishes, appliances, or decor.
2. Reflective surfaces: Use glass backsplashes or mirrored accents.
3. Under-cabinet lighting: Illuminate countertops.
4. Light-colored curtains or blinds: Allow natural light.
5. Fresh flowers or greenery: Add a pop of color.
6. Minimalistic decor: Reduce clutter for an airy feel.
Q: Do grey and beige go together?
A: Yes, grey and beige can complement each other well when used in the right balance. Grey is a cool tone, while beige is warm. Mixing these neutrals can create a harmonious and balanced color scheme, adding depth and versatility to your interior design, especially in a neutral or earthy-themed space.