Modern Luxury Melamine MDF Wood Walking Wardrobe Cabinet Closet Furniture Design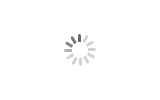 Modern Luxury Melamine MDF Wood Walking Wardrobe Cabinet Closet Furniture Design
HANSE

Foshan, Guangdong, China

Shipped in 20 - 45 days after payment

150000 Sets / Year
Why Choose Us?
1. Sustainability & Eco-friendliness: E1 European standard;
2. Great craftsmanship and quality products;
3. One-stop solution service (measurement, design, produce, delivery, overseas installation, A/S).
Introduction: Melamine MDF Wood Walking Wardrobe
The MDF Wood Walking Wardrobe is a stylish and functional storage solution for any home. It has large storage drawers and shelves that provide plenty of space for clothes, accessories and other items.
The wardrobe is made of durable MDF wood and is available in a variety of colors to complement any decor. It has a contemporary design with a modern feel, and its easy-rolling wheels make it easy to move around the room.
This wardrobe provides a great way to store and organize things in an attractive and efficient manner.
Product Type
Walk In Closet
Color
White, Gray, Brown,

Black

or

Cuztomized

Size & Design

Cuztomized Size & CAD / 3D Design

Carcase Material
Solid Wood / Particle Board / Plywood / MDF / Stainless Steel
Carcase Thickness
18mm / Optional
Carcase Color
White or

Cuztomized

Color
Door Material
Solid wood / MDF / Plywood / Particle board / Glass / Stainless Steel
Door Finish

Acrylic / Lacquer / UV / PVC / Melamine / Solid Wood / Stainless Steel

Door Thickness
18~22mm
Hardware
Blum, DTC, etc
Application

House, Hotel Bedroom / Clothing Room
Hanse Cabinet Projects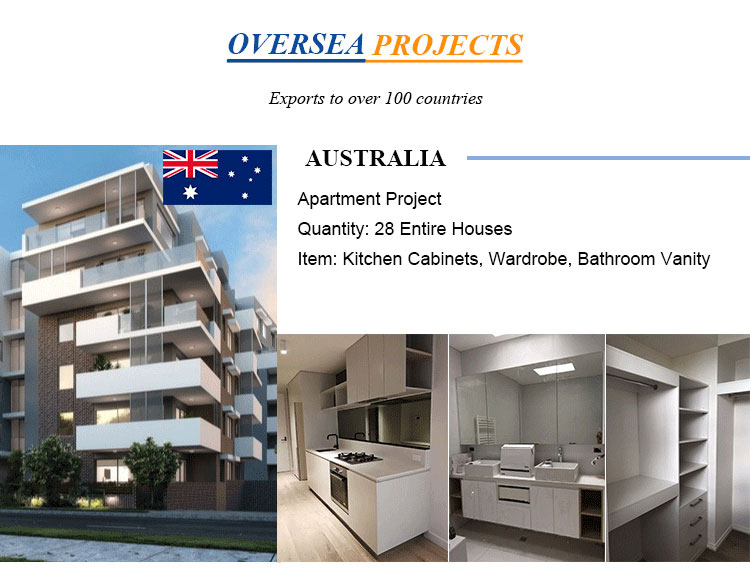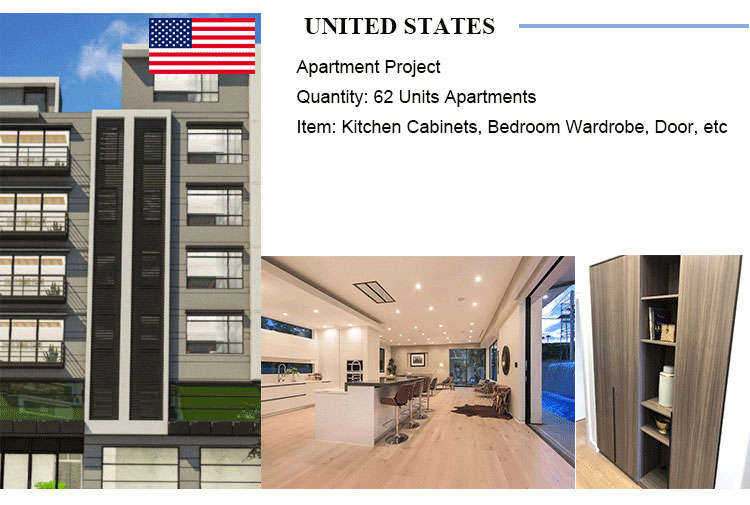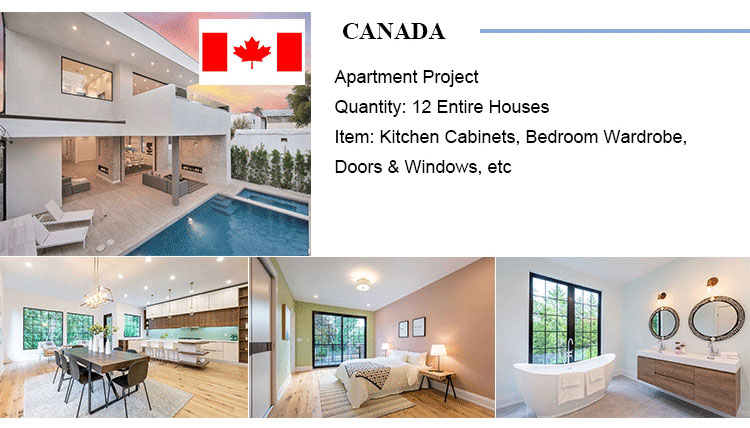 Hanse cabinet factory
Our team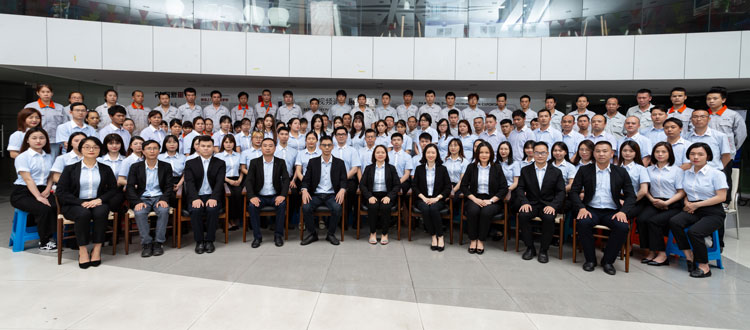 Wardrobe FAQs
How many wardrobe boxes do I need?
This will depend on the size of your wardrobe, how much clothing and items you need to fit in the boxes, and how you plan to pack the items. As a rough estimate, you could need anywhere from 2 to 10 boxes.
Does a wardrobe count as a closet?

YES! A wardrobe does count as a closet.
A wardrobe is a piece of furniture used for storing clothes, shoes, and other items of clothing. It is typically made of wood or metal and may come with doors, drawers, and shelves for organizing the items. A wardrobe can also be used to store items such as jewelry, belts, hats, and other accessories. In some cases, a wardrobe is also used to store linens, towels, and other household items.
How to prevent dust in the open wardrobe?
1. Place a fabric drop cloth or sheet over the wardrobe. This will help to keep dust from settling and will make it easier to clean.
2. Place a small fan near the wardrobe to help circulate air and prevent dust from settling.
3. Regularly dust the wardrobe by using a clean, dry cloth or a feather duster.
4. Vacuum the wardrobe regularly to ensure that dust is removed before it can settle.
5. Add a couple of fabric-lined baskets or drawers to the wardrobe to keep items such as clothing, blankets, or linens from getting dusty.
6. Place a small air purifier in the room to help keep the air clean and free of dust.